The Sliding Opaque Glass Privacy Door, That Shuts Off The Bathroom & Master!?!?
Ummm... I'm NEVER Leaving.
Photo Cred: @OliveNestTinyHomes
---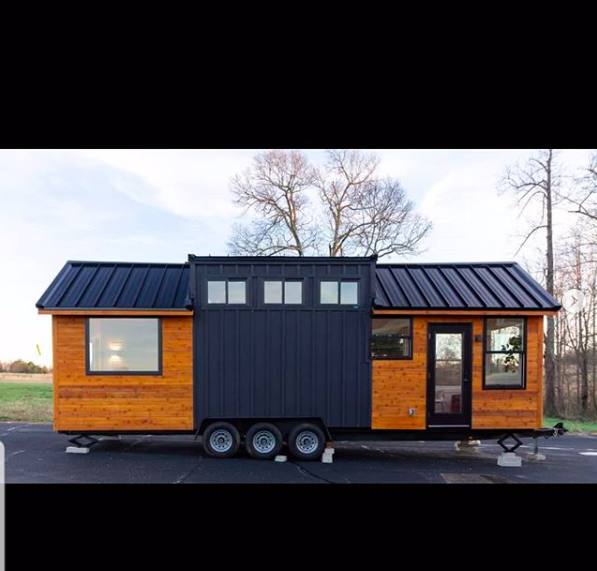 How unassuming from the outside...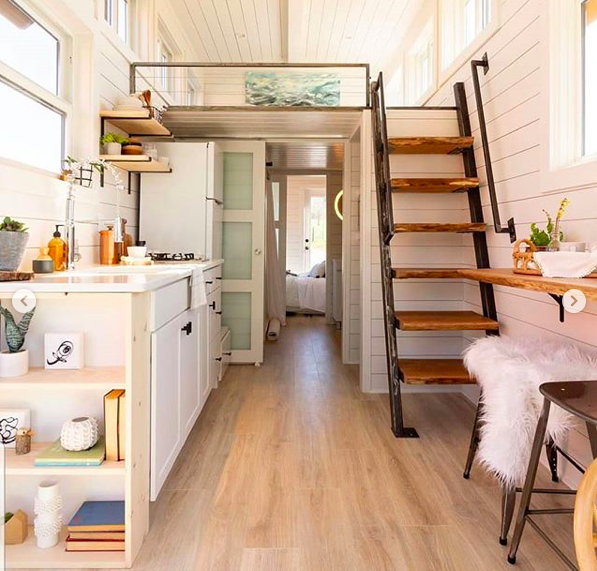 BAM! Elegant country modern decor. Check out the opaque glass privacy slider.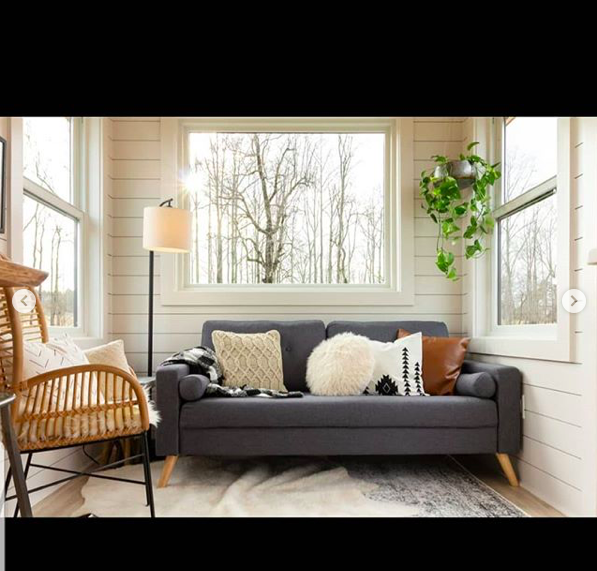 An area for you to entertain guests or relax & gaze out of the 180º window view.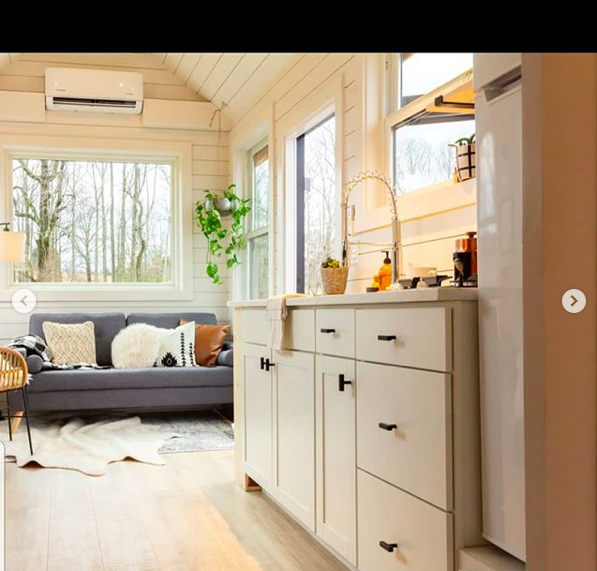 Designed with comfort, privacy, & efficiency in mind. This Tiny is HUGE.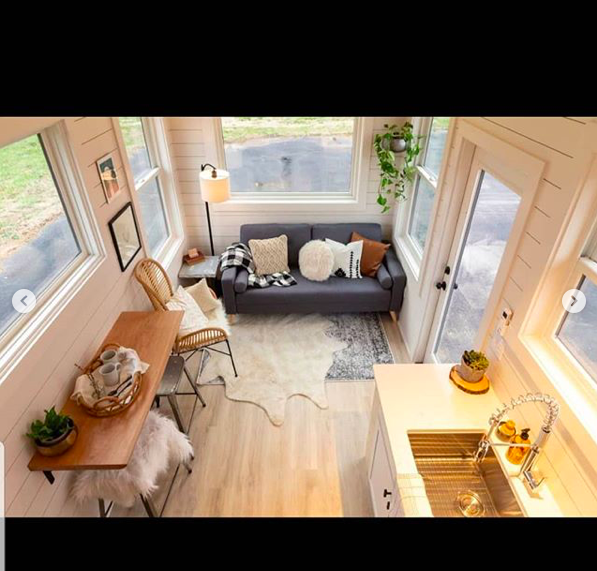 View of the "ground floor" from the loft. I'm so moving in.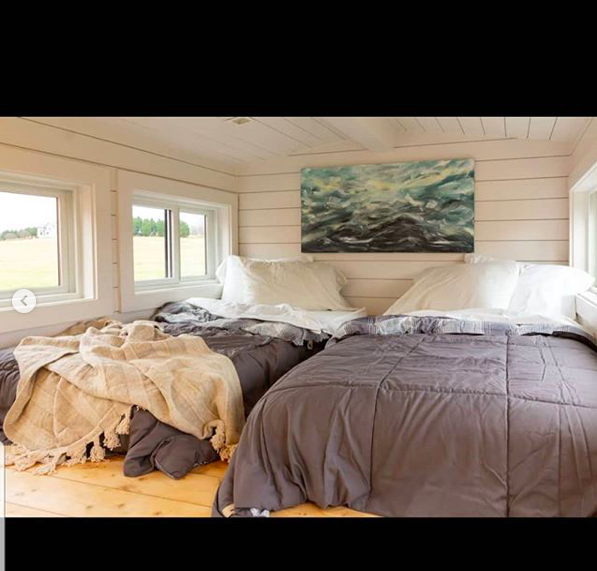 View of the loft. AMPLE space for guests. This loft fits a full & twin!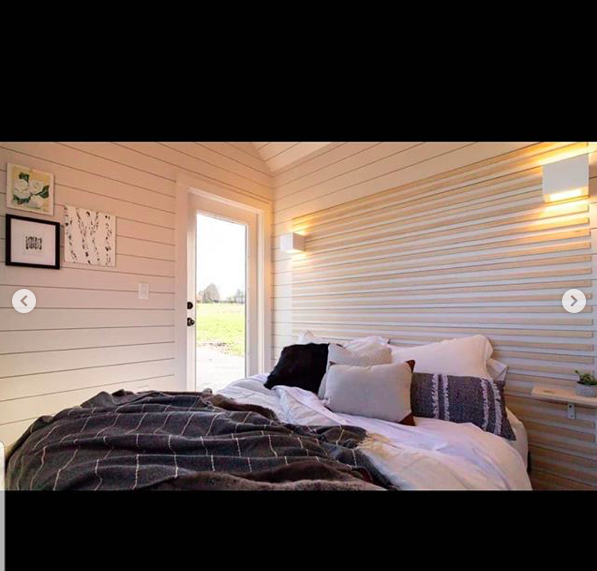 Ground floor master. That's what is behind that privacy slider! Well & the bathroom 🥳